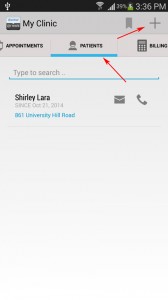 (1) Click on the PATIENTS Tab > Then click on the + icon.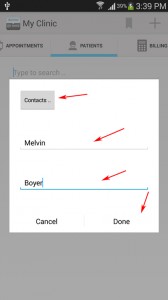 (2) Then click on Contacts.. button to choose from your phone contacts.
(3) Or Enter the first and last name. > Then click on the Done button.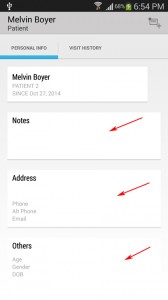 (4) Click on Notes, Address and Others section to enter their details.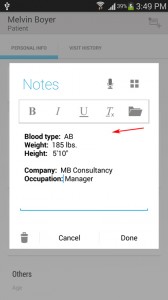 (5) Then enter Notes details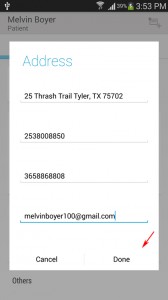 (6) Then enter address, phone and email details of the patient.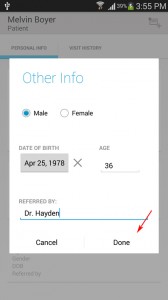 (7) Then enter other info details.