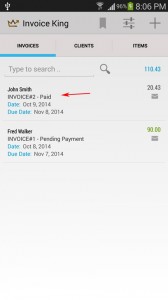 (1) Go to Home > Then choose an invoice.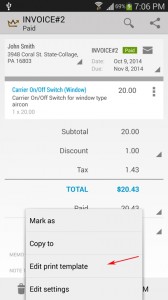 (2) Then click on the overflow button menu > Then click on Edit print template.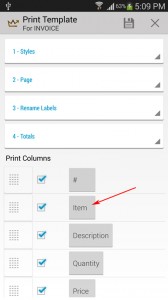 (3) Under the "Print Columns" section, click on the column name buttons to change the column label.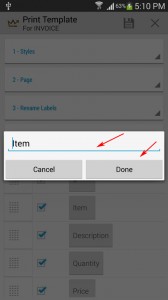 (4) Then enter the new label of the column. > Click on the Done button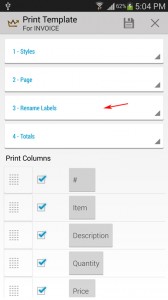 (5) Once the columns have been updated, click on the Rename Labels section.