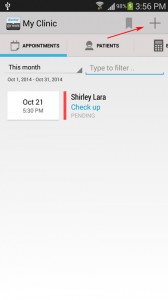 (1) Go to the APPOINTMENTS tab > Then click on the + icon on the top menu.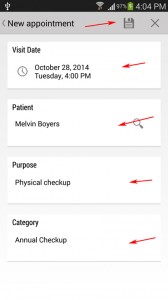 (2) Click on Visit Date to update the appointment date.
(3) Click on Patient to choose your patient.
(4) Click on Purpose to describe the purpose of the visit.
(5) And Click on Category to categorize the the visit.
(6) Then to complete the appointment, click on the Save icon.