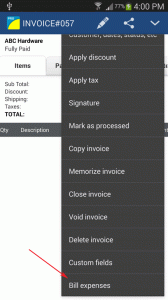 1) Open or create an Invoice.
2) Then click on the Pencil Icon > Bill expenses.
3) It will then show the list of expenses from the Expense @t Work App.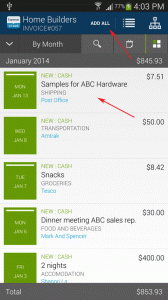 4) Choose the expenses that will want to add to your invoice.
5) Or click on ADD ALL button to add all the expenses listed.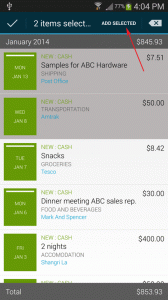 6) Then click on the Add SELECTED button.